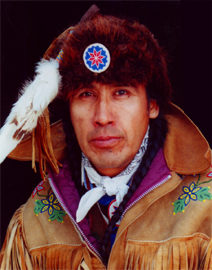 "If you have a dream you have to work at it, every day, to make it come true... Once this dream comes true for you it is yours, and no-one can take it away from you, for you alone have worked for it..."
Peter Mountain, Sr., Dene Elder
These are the words of my late grandfather, my life-long role model, mentor and artistic inspiration par excellence...
I am Dene, North American First Nations, originally from Radelie Koe/Fort Good Hope, of the Dene Nation, in northern Canada. My hometown is just a few miles from the Arctic Circle, which goes around the World to include only a few places, in Greenland, Norway, Sweden and Russia.

Mother Nature herself is the single greatest Artist of them all. I was born right on out there on the land to see and Live this for myself, as was my generation of our Native Peoples. We retain an abiding Love for this country. This is the root of all of my artwork.

I work as a painter, with Acrylics on Canvas, in a number of styles, the main one being Impressionism. Painting is a relatively new medium for any Dene Artist, so I am forging my own way with this visual practice.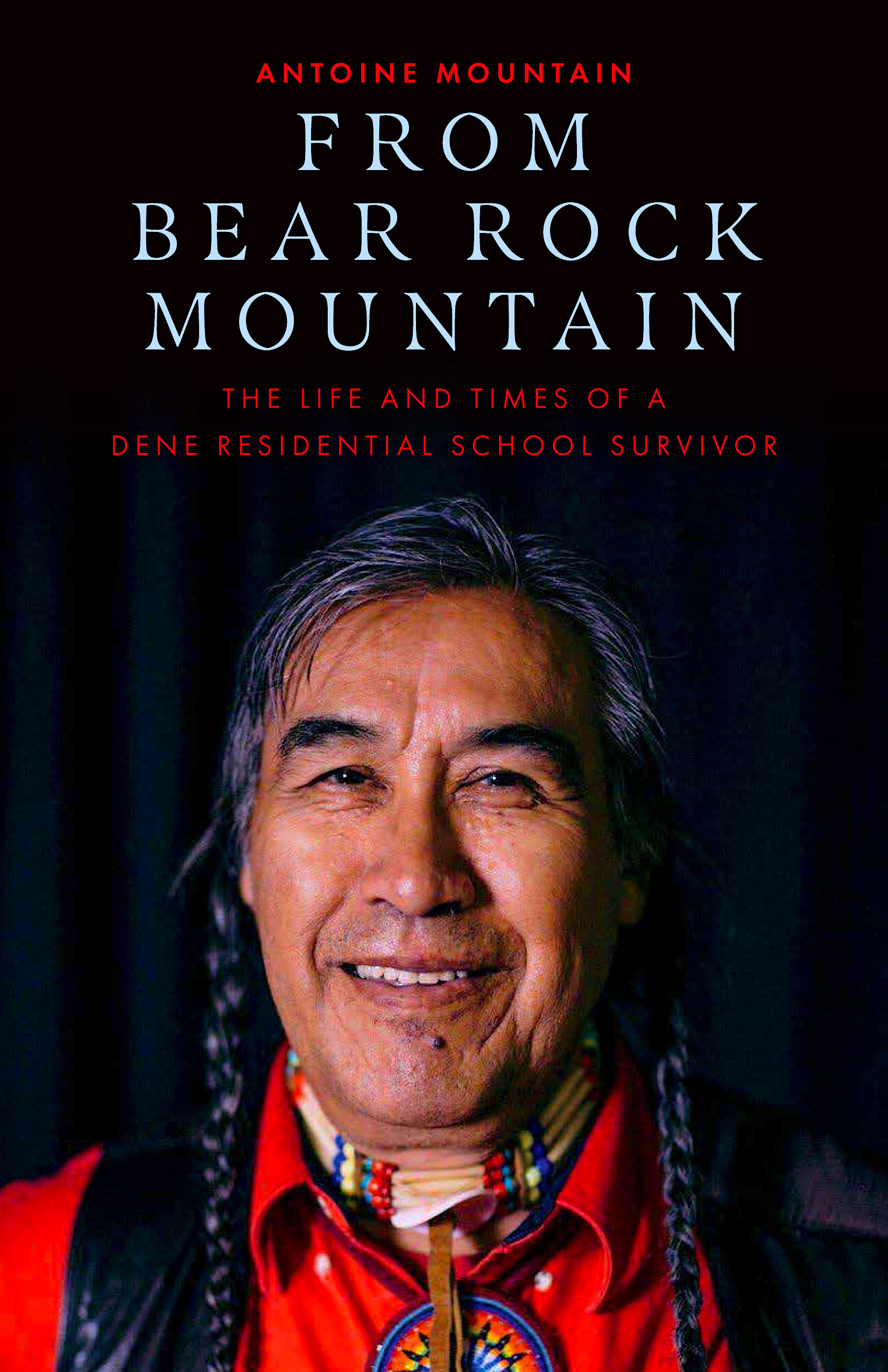 My work, too, falls into some distinct categories, landscapes, those describing our Dene ways of life and portraits I do for people. Some, too, are specifically to do with my faith in my Native American cultural ways. There is a deep-rooted spiritualism that I am driven to depict.

The colours in the North have been a major theme in my artwork. And it is rather ironic, in a way, that my stylistic inspiration should come from an Old World European influence. But we the Dene believe in reincarnation and I certainly do consider that I have somehow psychically inherited this desire to do my work in a combination Impression/realist manner.

My original intention of doing Art was to help ensure that our Youth of today might remember who we are as Dene, through our various depictions taken from our stories, our beliefs and our Ways. I come from a very artistic family and all of my immediate close relatives are involved in one form of the Arts or another, sculpting, beading, sewing and even quillwork. The list is long.

It wasn't until quite recently that I fulfilled a personal dream of attending an art school that I got my proper education. It was at the prestigious Ontario College of Arts and Design University in Toronto, Ontario, Canada. I've now earned a Bachelor of Fine Arts from OCAD U, as well as a Masters of Environmental Studies from York U in Toronto and am now getting to the end of an Indigenous PhD Studies, at Trent U, in Peterborough, Ontario.

Finally, I also work on private commissions, mainly collectors of First Nations Art and for various cultural and social events. My paintings themselves are usually 18" X 24" or 20" X 24" canvases, but I also do large murals and logos. I am also available for cultural workshops and school presentation.
---